This GWOW is special, because it's new.
It occurs in a short piece by Christoph Seils in the German politics mag Cicero about the hapless German Social Democratic Party, which has been circling the drain along with every other Western European center-left party. The title, appropriately, is Warten auf den Untergang — 'Waiting for the Collapse'.
As I read along, I came across this sentence: "Das Bemühen das Thema soziale Gerechtigkeit aus dem Bekenntnisschrein zu holen und für die unterschiedlichen Zielgruppen der Partei konkret herunterzubrechen, wirkte ideenlos."
"Efforts to take the subject of social justice out of the shrine of beliefs and to break it down for the party's various target groups made the party seem out of ideas."
Bekenntnis is the German word for a profession of belief or an article of faith; lip service is called Lippenbekenntnisse. Schrein is a shrine, obvs. "Shrine of beliefs" is just my clumsy way of translating Bekennnisschrein. And why did I have to resort to a clumsy approximation?
Because the word Bekenntnisschrein does not exist. Check out this Google search:
Seils, you magnificent bastard, you made it up! You used German's endless, Lego™-like flexibility to create a brand-new word that never existed before, at least according to Google. And if Google don't know it, it ain't worth knowing.
It conjures up a great image, too. I imagine the Bekenntnisschrein to be a sterile, vacuum-sealed chamber, let's call it the Brandt Chamber, where the temperature is kept just above absolute zero. Whenever elections time rolls around, a senior operative of the SPD party dons a clean suit and enters the Brandt Chamber: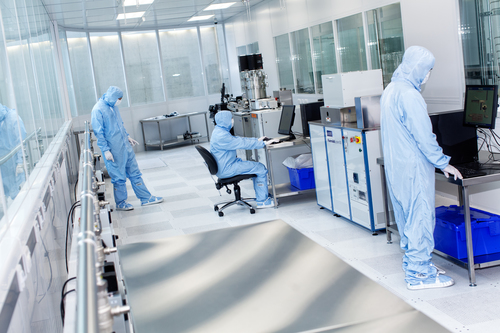 Here, the Sacred Core Principles of Social Democracy (SCPSD) are arranged, in careful alphabetical order, in glass cubes. Each sentence is composed of glowing, ethereal script composed of pure Bebelium. Upon contact with ordinary oxygen and party infighting, the principle slowly deteriorates, but the original, inside the Brandt Chamber, regenerates using a mystical source of energy: the Simple Faith of the Common Man.
But lately, the SCPSDs grow dimmer and dimmer. The Simple Faith is depleting with each passing year. One day, the glowing sentences will eventually flicker out and die forever. And, joined my millions of doughty dockworkers and contumacious costermongers, I will shed a silent tear.
And then return to absolutely slaying it on Grand Theft Auto IX.